China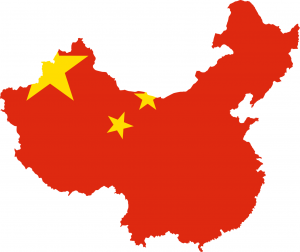 The People's Republic of China issues visas based on the international system which contains all the laws that regulate the issuance of such a document. Those laws may be slightly modified from time to time but overall they remain the same. There could be a rare situation where a foreign traveler might not be requested a visa when visiting the country but in most cases, it is preferable to get one before traveling there.
Because China is growing and progressively turning into a developed nation, a lot of foreigners are considering learning the Chinese language and even take a course in the country. There are different factors that regulate how visa are issued. Those are nationality, type of visa requested and whether or not the applicant has family in the country. This article is going to focus on how to get a student visa to China.
Types of student visa
There are 2 types of student visa for China. For a person that wants to take a course that is going to take less than 6 months, an F visa is the appropriate document. For those who apply for courses that require more that 6 months to finish, they will have to apply for an X visa.
Before starting the application process, the student should make sure to contact the school of interest first to start arrangements for the admission. The institution of interest will then send the applicant an admission letter and either a JW201 or JW202 form which the student will have to fill and submit with photocopies to the embassy or consulate in their respective country.
In most cases the student will not be allowed to work unless he is granted permission. For those who contemplate teaching English while in PRC, there is a chance to make an arrangement with the university where they are taken their course. Should the authorities find out that a foreign student is working without any official authorization, there is a situation where that student might be deported, even though that is quite rare.
For a person entering China with an X visa, it might be necessary to seek a Temporary Residence Permit because the validity of the visa is only 30 days counting from the date of arrival. With a Temporary Residence Permit, one can extend its stay to up to 5 years.
Requirements for the application
There are documents that the applicants needs to provide to start the application process and those documents are:
1. An original passport with a least one blank page and a validity period not less than 6 months
2. A fully completed visa application form accompanied with all supplementary forms
3. A recent ID picture. The picture should be in color show the full face of the person
4. X visa applicants should include the original and copy of approved Foreign Student Visa Application Form (JW201 or JW202). Those are issued by the the Admission Notice from the Chinese school and the the Chinese authorized unit
5. F visa applicants have to include the Enrollment Letter from the school they were admitted into.
With respect to application forms it is always best to get them from the embassy in your country because there might be slight variations occurring inside those papers compared to other countries. Try your best to fill it to the best of your ability. That said you will certainly come across questions that do not necessary apply to you. You can skip those ones.
How to apply
Once you got the Foreign Student Visa Application Form, take the time to fill in all the information you are expected to provide then you can submit the document to the Chinese Embassy closest to where you live. In case you are not able to make it personally to the embassy, you are allowed to entrust somebody else to do it on your behalf. It could be a friend or a travel agency, it can be done without a power of attorney.
Never mail your application documents. That will be automatically rejected. The best will be to submit them in person or pass through an agency to submit it for you. No appointment will be necessary in this whole process.
Processing time
In most cases it is going to take 4 days to process the applications documents. Those who want to accelerate the process can rely on the express service or rush service. Relying on those services will imply that you are willing to pay additional fees. The express service will cost an extra $20 and you can hope to get the visa within 2 to 3 days. With the rush service you can hope to get the documents ready within 1 working day by paying $30.
Visa fees
Whether X or F visa, the fees remains the same. In most cases foreigners going to China are given an X visa. For American citizens living in the United States, the cost of the application is $140. For citizens of other countries, it is $30.
Issues related to nationality
Even though there are general guidelines based on which visas are issued, the citizenship of a person may influence the decision of the Chinese Embassies. In general China has strict regulations with respect to the issuance of a visa but in most cases they don't apply them. That said that are citizens of certain countries that do not have a good record with the PRC. For example nationals of certain countries have been found to overstay more frequently than others. There are countries with higher incidence of crime and certain nations have been tagged with terrorism. Aside that the diplomatic relations between the PRC and certain states are currently strained. All this may affect the final decision that the embassy makes.
Also, keep in mind that an entry visa to PRC does not imply that the person holding it is allowed to enter countries like Hong Kong, Macau or Taiwan.
Why study in China
As China develops and becomes an important player in the world economy, many international students are considering furthering their studies there. China has a long history and a remarkable culture. Having the experience of studying in the country allows a person willing to learn to view things from a Chinese perspective. The PRC's economy will certainly have a significant impact in future and merging the knowledge it has to offer with that of the western world will certainly be an advantage to those who take action now.
Right now the number of people speaking Chinese has risen to 20% in the world. That language is progressively getting to the point where it is going to be of an advantage for people who can speak it because they can tap into more opportunities. People having the Chinese Mandarin as their second language could hope to get important posts in the fields of diplomatic work, news media, travel, financial and banking system.
Most of Chinese cities like Beijing and Peking are developed and look just like any place in the western world. A student will certainly enjoy himself there as he is learning the language and interacting with the friendly people in the country.
If you are looking for any information related to the Chinese Embassy in your area, here is a link to start with : http://www.fmprc.gov.cn/eng/wjb/zwjg/2490/default.htm
Here are some of the universities to consider