Free English Courses Online
Welcome to the language section, we have over 25 languages to choose from and 10 different levels.
We hope you will enjoy your free English language training with us!
Ready to start with your English course?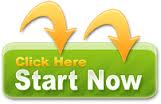 Quick facts: 60% of our students are Spanish; 20% are Japanese and the remaining 20% is mixed.
Levels of English available:
Beginner, Learners with no prior knowledge or no foundation
Intermediate, Learners with some prior knowledge and basic pronounciation
Advanced, Learners with good knowledge who would like to refine their English skills for business or professional purposes.
It is estimated that right now there are over 1 Bilion people globally who study English. As the international language of choice, in an era of rapid globalization it is now more important than ever for people around the world to speak a common language.
By making available these courses for free, we hope to contribute to the acceleration of that process. Our language section is constantly updated and as new English schools go online, we will add that to our library to share.