Ireland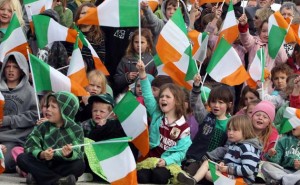 By applying for an Irish student visa, any foreigner should be able to enter the country on a temporary basis to take a course. Many people around the world today are considering that option because Ireland has proven itself, overtime, to be one of the best places in the world to study. With its 9 universities and 14 institutes of technology, Ireland has a long history of excellence in learning.
So it is not a surprise that the number of visa applications to Ireland has increased in recent years especially when the quality of life of the average person living in the country has improved. If you are a student considering going to Ireland to further your studies, this article is going to give you a fair idea of the whole process that you will have to go through to get the visa.
Cost, Requirement and Processing time
To get a student visa to Ireland you first need to be eligible. That said, for any citizen of the 28 countries of the European Union (EU), a visa is not required to enter the country. This law also applies to citizens of Iceland, Norway and Liechtenstein.
If you are not a citizen of any EU country, then you have no choice but to apply for a visa like anybody else. There are 2 types of visas that can be applied for. For those who want to study in the country, they will have to go for the D visa which allows the students to stay in the country for a period longer than 3 months. Whatever the case, the application for that visa goes for a standard non-refundable processing fee of €60. It takes about 8 weeks for the papers to be processed.
Before applying for such a visa you need to found out if you are eligible in the first place.
Visa Eligibility
Here is what any candidate wishing to study in Ireland needs to provide to be eligible.
A letter of acceptance: The institution the candidate wants to study in must already have offered him a place on a full time course of study and this has to be supported by a letter of acceptance provided by the institution in question
The Candidate should also be able to prove that he has sufficient financial support to take care of himself while inside the country. He will have to prove that he has immediate access to at least €7,000. This is the amount that is necessary for an average student in Ireland to be able to take care of his bills during a one year period.
The tuition fees should have been taken care of in advance with proof to back it up.
The applicant will have to provide documents related to private medical insurance
The candidate should also be able to demonstrate in one way or the other that he has no intention whatsoever to remain in the country after the course is over.
How to apply for the visa
You need to start the registration online before even getting in touch with the Ireland embassy closest to where you live. The website for the online visa application is http://www.visas.inis.gov.ie/
Before filling the form make sure you have these documents at hand:
A recent passport and any other information related to any previous one
Details related to any older Irish visa you had in the past
Information about your host in Ireland
Information related to the itinerary to be taken to get to Ireland
Keep in mind that at the end of the online application process, you will have to print the final form and submit it to the Ireland embassy with a recent photograph attached to it. There are Ireland embassies found in Beijing, London, New Delhi, Abuja, Cairo and Moscow. Take your printed document to the embassy closest to your country of residence.
The step by step process
When you land on the visa page, before starting the application process you will have to read through the page and tick on the checkbox at the end of it to confirm that you read and understood the terms. Only then can you click on the "continue" button and start the real application process.
On the first page you will have to choose the type of visa you wan to apply for. Those who intend to study in the country have to choose the "Long Stay (D) visa" because they will probably stay for more than 90 days. When it comes to journey type, "single journey" is also most appropriate. As a student you will be expected to enter the country once and leave the state when you are done with the study.
As you are filling the form you will get to that point where you will be ask to select a reason for traveling. Just choose the most appropriate option that suits you. On the next step yo will have to specify which type of passport you are holding and enter the passport number. (For most people it is a national passport).
After that you have to enter the proposed date you want to come intoto the country. There is also a space left for you to specify when you intend to leave the country but for those coming in as students, they don't have to fill that.
You can then click on "Save and Continue" and the next page will load.
Filling in your particulars
On the next page you will be requested to give away information related to your name and citizenship. Fill everything accordingly.
When it gets to the point where you have to select your location, always choose the country you currently find yourself in.
After feeling everything you can save it again and then you will be presented with a unique Transaction Number. Make sure you immediately save that number somewhere. This is the number that will enable you to return to the application within 30 days in case you want to modify some information.
After getting your transaction number, there are a few more questions that you need to answer. Those questions will be related to your immigration history, passport details, college details, employment details and personal life.
Because you are traveling into the country to study, you should take the time to fill the space provided where you give the business address of the Irish based college you intend to attend. Make sure to also include their telephone number
Final step
After answering all the questions in the form you will be presented with a Declaration. You have to take your time and read it from the beginning to the end and properly understand the implications before ticking on the checkbox provided below to confirm that you agree with the content.
On the next step you will be presented with a page showing all the information your entered yourself. At this stage there is still a chance to edit the information. It is advised that you print the page and go through the information to see if there are a mistake entered on your part. If you see any mistakes, use the back button to go to the specific question and edit it accordingly.
Once you are sure everything is correct on the page you ca now click on "Submit". On the next page you can view and print the summary. Go ahead and print the final document. Once printed you will also see the location of the specific embassy where you are supposed to submit your documents and pay for the fee involved.
Remember to also print your name and application transaction number on the back on the ID picture you are including. You can now get the document ready and go to the specified embassy to submit it.
Depending on where you find yourself you might want to contact any of these Irish Embassies
China                                            www.irishembassy.cn
India                                             www.irelandinindia.com
Nigeria                                         www.embassyofireland.org.ng
Russia                                          www.embassyofireland.ru
United Arab Emirates             www.embassyofireland.ae
United Kingdom                       www.embassyofireland.co.uk
Why you should want to study in Ireland
Ireland has a GDP per capita of $47,478.13 and thrives on an advanced knowledge economy. With many international companies headquartered in Ireland, it serves as the ideal knowledge hub for organizations including medical, pharmaceutical, agriculture, engineering and other specialisms.
Irish degrees are highly sought after and recognized worldwide and the country has a more affordable cost of living since the recent recession. It is estimated that a student would require approximately €350 per month for accommodation and a further €350 per month for food and travel which can easily be earned during part time work.
Students visa holders are allowed to work part time in Ireland. If you love hiking trails, beautiful coastlines, warm hospitality and great live music, Ireland is definitely the place to be. Dublin is the Capital of Ireland and is home to the famous Trinity College – however other good Universities are also located in Cork, Limerick and Galway.
A few of Ireland's top institutions include:
Trinity College, Dublin
University College Dublin