Japan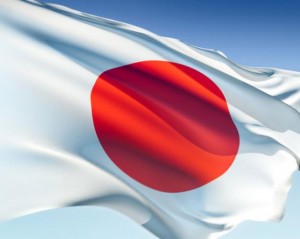 There are different categories of student visa for Japan that will allow you to take a course at a college/ university in the country. A visa is also required for other vocational training, special courses and educational institutions. The are 2 forms of visa one can hope to get. That is the 2 year and 1 year visa. The most popular method to get any of those visas is by securing a sponsorship at the institution where you are trying to take the course. Read below to get know all the things you need to do to acquire the necessary documents that will allow you to study in Japan
What type of student is required to get a visa
So far as you are a student that is willing to study full time in the country for a period more than 3 months, you are required to first obtain a student visa. Studying full time implies the student will be spending at least 4 hours of his time in class for 5 days each week.
How to get the student visa
It is going to be extremely difficult to get that visa without having a school that got you admitted first. So take your time to look through the different colleges available. It will also be necessary to understand the Japanese language before you can take any course. That is why most students who want to study in the country first apply for Japanese language school and once in the country they can look for other courses after they become fluent in the language.
Once you pick the school you want to attend, you can now go ahead and assemble the documents that you need to apply for the visa. Those documents will have to be provided to the Japanese consulate in your country. Those documents are:
A valid Passport
An ID Picture
Certificate of eligibility
About the Certificate of eligibility
The Certificate of eligibility is the document that is going to prove that the foreign student willing to enter the country has conformed to the conditions prescribed in in Article 7 Paragraph 1 Item 2 of the Immigration Control Act. With this document at hand, the visa applicant is going to have a rather smooth experience at the Japanese embassy and as well as the immigration inspection at the point of entry into the country.
When trying to enter Japan to take a course, as a student, it is important to already get in touch with the school of interest and arrange to get enrolled in their program in advance. That way, the staff of the educational institution can now file an application for a Certificate of Eligibility for Residence Status ("Certificate of Eligibility") for you at the relevant immigration office. Before the staff applies for that Certificate of Eligibility, make sure you also send them your graduate certificate and any other document that reflects the fact that you have sufficient funds to take care of yourself once in the country.
Once that document is granted, it will be sent to the student who can then forward to a Japanese embassy in order to acquire a visa.
Keep in mind that depending on the Japanese school you are interested in, you might be required to present the results of a specific examination called EJU. Not all schools require that though, in some cases you just have to present the results from the institution you previously attended but the grades preferably would have to be good.
Make sure to apply for the Certificate of Eligibility as early as possible because it may take as much as 2 months before you finally get it.
Tuition fees and living cost
To show how committed you are about the course you are willing to take, it is important that you at least pay an installment for the tuition fee. Those fees are relatively low compared to institutions around the world. In general when it comes to graduate schools the applicant has to budget for an amount around 802,800yen. It costs around the same to pay for an undergraduate course. For those who want to enter colleges they will have to pay around 548,400yen.
On average, a student living in Tokyo will need around 150,000 yen per month to live a comfortable life. You will have to multiply this by the number of months you need to spend in the country to know how much you really need. By preference, having a bit more that what you really need is advised.
The best time to apply
The study plan in Japanese institution follows a semester based timeline and there are 4 different semester in a year where a course starts. A semester may start either on January, April, July or October. The best time to apply for any course is 4 months before that semester. That will give you enough time to get all the documents and visa ready.
Length of the study
The longest stay you may be offered on the visa is 2 years. That said you are free to apply for a new one before the previous one expires. With a 2 years visa you can visit your home country from time to time and come back to Japan to finish the course. For students that intend to take courses that will last less than 3 months, there may not be any need to apply for a visa.
What to do upon arrival
At the entry point, the student should have certain documents ready to be presented to the immigration inspection authorities.
The immigration officer will request for your passport with the required visa stamped on it, the Certificate of Eligibility and the ED card. The ED card (embarkation and disembarkation card) should be obtained from the plane during the flight. The immigration officer is going to check that the document presented are valid and after that you should be good to go.
Why study in Japan
Japan is a country that is recognized when it comes to scientific technology. Its economy is based on innovation. The universities and enterprises in the country invest heavily in advanced research and constantly try to find ways to push their new discoveries into the mainstream world. Japan is certainly the place where inventors would want to study because that is where they are going to find other like minded people and the infrastructure necessary to turn an idea into a reality.
There are over 700 universities in Japan, This tells how seriously the authorities of this country take education. As for vocational colleges, you have the choice between 3,000 of them. Of course the school system there is not only about science. You can also study law, economy, tourism and even cartoon.
Certain cities in Japan will let you experience high tech at its best. One of them is Tokyo, it is the capital of Japan and officially recognized as a metropolis. The transportation and education system in the area is very much advanced. It is one of the cities that many people would love to visit.
Some of the best universities in Japan are: