UK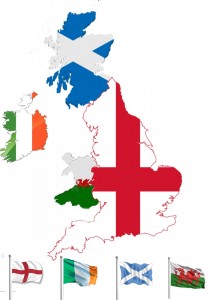 For a person that is not a citizen of the European Union, it might required that he presents a student visa if he wants to study in the UK. There are different types of visa offered to enter the United Kingdom and each has its own conditions and restrictions. To know which type of visa you should go for, you have to take into consideration your age, the time required for you to finish the course, the type of course you want to study and finally the university where you want to study it.
There are many question that may pop inside a person who would want to study in UK. Here is an article that proposes to answer most of those key questions to give a fair idea of the immigration requirements for international students. You can always get in touch with the embassy in your area for further inquiries.
Who needs to present a visa and who doesn't
Any citizen of a country that is a member of the European Union will not need to present a student visa whenever traveling to any of the European countries. That also includes people living in Iceland, Norway, Switzerland and Liechtenstein. A citizen from any other country will have to cleared before been allowed in any European country. For that one a visa will have to be shown. UK been a European country, if you are not s citizen of any European country, you need a visa.
Types of visa required for students
A students who wants to study in the UK will have to choose between 2 types of visa: The Student Visitor Visa (SVV) and the Tier 4 Student Visa. For those looking for short academic courses they will have to apply for the SVV. As for those willing to take much longer courses they will have to get a Tier 4 Student Visa. For the sake of regulating immigration there is a Point Based System (PBS) based on which the Tier 4 Student visas are issued.
For somebody who intends to spend less than a year of study (6 to 11 months) a Student Visitor Visa is all that is needed. For those who want to spend a much longer period of time, they will need Tier 4 Student Visa.
Documents required to apply for a students visa
For a Tier 4 Student Visa, the documents needed are:
A Confirmation of Acceptance for Studies (CAS). That is a document provided by the school where the study is going to take place. The only way this document can be obtained from any school is by depositing a substantial amount to show you are serious about taking the course. It is equally important that the institution providing that document is a recognized one
A person above the age of 18 is qualified to apply for Tier 4 Student Visa only if he is taking a course at NQF Level 3 or above. Documents must be provided to prove the age. Such a person may also be required to take an English test and present papers related to that test.
The applicant will also have to provide documents showing that he has enough funds to take care of the cost involved with the first year of tuition. In addition to the expenses related to tuition, you are also expected to have an additional £7,200 in your account to deal with the cost of accommodation and living expenses. For those who want to study in London, the additional amount should be around £9,000. In most cases, a bank statement showing that you do have the amount in your account should be enough. For those sponsored by their government, they will have to provide documents to prove that too.
All relevant identity documents should also be provided including your ID picture.
Similar documents are to be provided by those who intend to apply for a Student Visitor Visa except this time, the course taken has to be 11 months and for that matter the amount of funds expected to reflect in the bank statement are the tuition fees plus an additional £1,000 to take care of accommodation and living expenses.
The application process
Once you have your documents ready, you can start your application online by going to the website http://www.ukba.homeoffice.gov.uk
On the site, first register an account. In the process of registering, use an email that you frequently use because you are going to be sent information related to your registration in that email.
While you aref filling the online form, you will have to complete the points scoring as one of the appendices. Keep in mind that you will need to obtain 40 to qualify for a Tier 4 student visa. Once you are done filling the online form, you will have to print it and sign it. So preferably make sure a printer is connected to the computer you are using. In the situation where no printer is available, you can always log back in your account later on and print the document once a printer is connected.
Before printing anything, cross check to be sure that every information entered is correct.
Make sure the email you are registering with is correct because that is where you are going to be sent your application number. Take note of that number.
After online registration you will have to take an appointment within 90 days after submitting the form.
The next step would be to pay the application fee which is the equivalent of £289 paid in local currency. You will be given a bank account where you can deposit the amount requested in cash. Alternatively you may also pay the fee once you get to the visa application center. There is a bank counter in the center for that but in this case you will be charged additional fees.
Once you've paid for the application fee, you can book an appointment with the application support center. There, your biometric information (fingerprint) will be taken in addition to a facial photograph. The center is also the place where you are going to submit the signed form that you printed from the net when you were registering. You should add to that any other supporting documents, passport, photograph and a stamped biometric receipt.
Finally you should provide a shipping label. That is going to be a self-addressed envelop that is going to be used when returning your package to you. With a bit of luck, the appointment will go well and you can hope for the best.
The benefits of studying in the UK
There are many reasons why one would want to study in the UK. The fact is UK already has a great international reputation. The quality of education in the country is recognized by governments and employers in foreign countries. About 4 to 6 universities in UK are in the top list of best universities in the world.
It is not just about the quality of education. UK is one of the most interesting places to live in. That has to do with its diverse cultural history. The country is very much developed with a mix of cosmopolitan cities and rural villages linked to each other through various transportation systems. The cities in UK, like London and Manchester, are impressive with historical structures and modern architecture. For those who enjoy getting entertained, there are a lot of exciting sporting events to attend.
If you want to fit in today's global workforce which is defined as having a range of different skills and speaking excellent English then UK is the country you should go to further your studies. The advantage of studying in UK is that the courses are usually shorter than other countries you might consider and that can help you save some money when it comes to tuition and accommodation.
Some of the key universities you want to attend there are