Brown University, quality teaching with a unique curriculum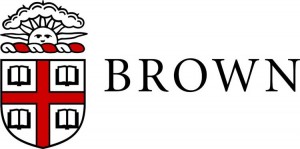 Founded in 1764, Brown University is the 7th oldest college in the US. The independent, coeducational Ivy League institution is located in the historic Providence of Rhode Island where it offers undergraduate and graduate programs including courses in medicine, engineering, leadership and healthcare.
Brown is a leading research college, with talented and motivated students that maintain the atmosphere on campus dynamic and exceptional. The establishment provides the space needed for a diverse community consisting of 6,000 undergraduates and 2,000 graduates. The campus receives about 5,000 visiting students coming from all the 50 states including more 100 neighboring countries.
People attending Brown university have a good reason to smile. In 2010 Princeton Review classified it as number one College in America for Happiest Students. This is due to the college's numerous cultural events, its global reach and different other activities that go on quite often.
Academics
Approximately 2,000 courses are offered each year. The 40 academic departments at Brown attract and challenge students in different fields to enable them to develop an independent way of thinking. The Brown University allows its undergraduate students to design their individual program themselves. Assisted by a strong advising network, learners are free to study across multiple departments.
For those who want to go beyond the undergraduate program, they can choose between the 27 masters program and 50 doctoral degrees and that includes those of the School of Engineering, an MBA program and medical degree. With its seven affiliated teaching hospitals, Brown awards 90 medical degrees every year.
Graduate studies are assisted by faculty member leading in their respective fields. Research on campus is fueled by a number of center and institutes. The establishment's global approach to learning is reflected through its international collaborations and study abroad programs.
There is a library system offering about 6.8 million print items to support the learning experience and that is aside the multitude of electronic archives available for research.
Research
Brown is a university that focuses on research and one of its fundamental mission is to create knowledge by constantly asking the right questions and searching for answers. The faculty on campus has provided the students with cutting edge research tools that enable them to excel in their fields and collaborate with colleagues in other disciplines around the world to solve the challenges society is currently facing.
The past decade Brown has strengthened and improved all the equipments used in its research infrastructure. It has invested in high performance computers and the creation of a School of Engineering. The establishment also opened an Institute for Computational and Experimental Mathematics, which is the only one funded by the National Science Foundation.
Campus life
Brown was designed not just to encourage interaction inside the classroom but also outside of it. The students on campus are engaged, curious and actively involved in the university's culture. The campus is kept lively through the different athletic events, exhibitions and student organizations.
Students inhabiting the campus reside in halls arranged in scenic courtyards. Graduates students have the option to look for nearby apartments. There are 2 major dining halls serving tasty meals all day supplemented by snack carts across campus. The institution is committed to all students through the Campus Life & Student Services which oversees the different activities that take place on campus.
Students at Brown University always feel at home because the campus is designed to cater for all their needs.