WeChat for PC Download – Windows, Computer, Android, iPhone

Millions of people use WeChat to communicate on the smartphones everyday. It is an app that allows users to send text messages, photos and videos to their friends. The option to chat in groups is also available. WeChat has become so popular that the chances that you find an old friend on it is quite high. The current number of WeChat users is 310 million and the app is still gaining in popularity.
Even though WeChat is in most cases used on mobile devices, some students prefer to use it on their PCs for the simple reason that they would want to enjoy it on a bigger screen. The fact is on a computer one can type faster with the keyboard and that makes the conversation much more lively. So if you are trying to find a way to enjoy WeChat on a PC just keep reading.
The browser methods
There are no official software that one could rely on to use WeChat on a desktop. That said, there is an easy trick that will allow you to use it directly on the browser. The switch from handset to desktop can be done right in a middle of a conversation. Here is how it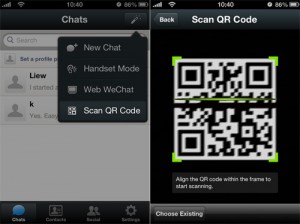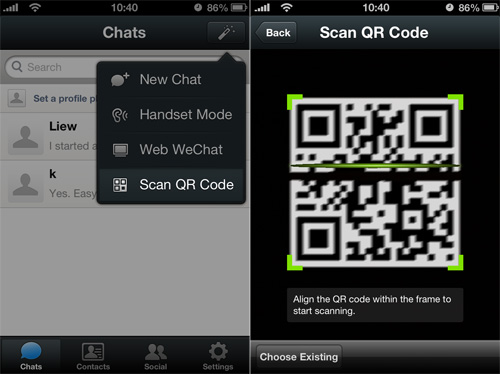 is done.
Launch your browser and open the link web.wechat.com
The page that opens will show you a QR code. That is a square filled with a matrix of other smaller squares
Use the QR code scanner that is already integrated into the WeChat app on your handset to scan the QR code on the computer screen.
Confirm the sync between your handset and the PC.
The QR code is used to temporary sync your mobile device with your computer such that the conversation you were having on WeChat now appears on the browser. From that moment, you can continue the conversation on your desktop. Keep in mind that the sync ends as soon as you close the browser.
The emulator method
It is not possible to install the original WeChat software on the computer because of incompatibility. The good news is you can always pass through emulators to make the app work on your desktop. You can get emulators for most of the mobile devices out there. Since Android devices are getting really popular, let's look at the kind of emulator you can use for them:
Bluestacks Software
Windroy
YouWave
The Official Android Emulator (from Google)
The most popularly used of all Android emulators is BlueStacks. Here is how you can use it.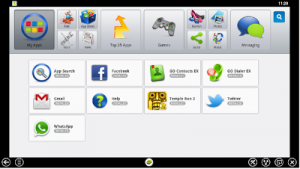 Download the BlueStacks emulator from the website www.bluestacks.com
Double click on the setup file downloaded to start the installation
Follow the instructions to go through the installation process
With BlueStacks installed, launch the emulator
Click on the "App Search" button and type WeChat in the search bar
On the search results click the Install button next to WeChat
After going through this procedure you should now be able to use WeChat on your computer via BlueStacks.
In case you prefer to emulate WeChat made for iOS devices here are the emulators you can rely on:
Xcode (the official simulator from Apple)
iPadian
You may need to be a bit more skilled to be able to use emulators for iOS devices. That is up to you.
Why you should consider using WeChat on the PC
The key reason why you would want to use WeChat on your computer is that you will be much faster when sending messages. The screen you are going to rely on is also going to be at least 3 times wider that that of your handset. This will provide you with a better overall experience.
The other advantage of using this app on your desktop is that you are going to have access to all the files saved on your hard disk. This implies that you can send more pictures and videos right from your desktop.
At the end of the day, one has to admit that the hardware used for PCs is just superior to that used for mobile devices so it only makes sense that one would prefer to use WeChat on the computer. It is a fact that desktop are much more readily available. It is a pleasure to be able to switch from one device to another.
WeChat is a powerful app for communicating through mobile devices. It might be popular on Android devices but it is not only meant for that type of handset. Feel free to enjoy it on any portable device including your desktop.