Ace Cash Express Application
Overview of Employment Opportunities at Ace Cash Express
Those interested in long-term careers with this financial services employer won't be disappointed. Beyond competitive pay rates, the company offers its employees a wide range of benefits. Benefit packages regularly include some type of healthcare coverage, 401(k) plans, tuition assistance, paid vacations, and prepaid legal plans. And even though you will not be eligible for all of ACE's benefits immediately, there are plenty of advancement opportunities for anyone looking to take care of their future.
Facts about working at ACE Cash Express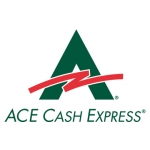 How old do you have to be to work there? The minimum age to work at any of the ACE branches is 18 years of age. Their hours of operation are as follows: Mon-Thurs: 8:30am-8:00pm; Fri: 8:30am-8:30pm; Sat: 8:00am-5:00pm; Sun: 11:00am-3:00pm
Common types of jobs available at ACE Cash Express
Although there are a myriad of different fields of opportunity, the following are the most commonly available Positions at ACE Cash Express:
Service Associate
Assistant Manager
Branch Manager
Tips for applying at the company:
You can search and apply online directly through their web site by pasting the URL below on your web browser and going directly to their web page:
https://www.acecashexpress.com/careers
Once there you can click the drop-down list in the box next to the metropolitan area and select the area nearest to you, to be considered for available positions in the area that you chose. Click the job title of the position of your choosing, then click "Apply Online" to submit the application. If you're visiting the site for the first time, you may us the link: "Click here to create a new account." If you previously applied for a job at the company and want to make changes to your application, you may enter the email address and password combination that you used to register.
Entry-level jobs are at your fingertips when you complete the companies application. But don't wait too long before applying online with ACE Cash Express, apply right now.
To apply for regional and corporate positions: Click the job title of the position you are interested in applying for. Click "Apply" online to submit your application.
Information about specific job opportunities at ACE Cash Express
Service Associate
The Service Associate provides excellent customer service to individuals needing ACE's financial services. The job duties of this position include but are not limited to:  cashing checks, balancing monies, elaborating daily transactions reports, keeping up with security procedures, and performing other duties. This position reports to the District Manager.
District Manager
Becoming a District Manager is an excellent opportunity. This position entails Multi-Unit Leadership responsibilities. With over 1,700 centers in 38 states and a 15% annual revenue growth, ACE Cash Express is driving business success through successful employees. Successful candidates typically have the following combination of skills and experience:
•Multi-Unit Management Experience
•Some Prior Background in the Financial Services Sector including Payday Loans and Check Cashing
If you are interested in Multi-Unit duties, managing your own team, leading your own district with over a dozen business centers, developing business and progressing your career in a company with rapid growth, then this is a great opportunity for you. ACE looks for self-motivated, goal-oriented and forward thinking leaders with high integrity and a desire to manage and help others grow. Working as a District Manager at ACE Cash Express includes the following benefits:
•A Competitive Compensation plan and huge Advancement Potential
•Base Salary plus an additional 60% annual bonus potential
•Outstanding Medical benefits & 401K
•Management Training and Development
•A company culture that compensates achievers
•An opportunity to work with a leader that is expanding nationwide
ACE Cash Express is an Equal Opportunity Employer.
Requirements
1. High school graduate or equivalent training; bachelor's degree preferred.
2. A minimum of three years, multi-unit supervisory and P& L responsibility within a retail environment
3. Knowledge of basic math skills
4. Knowledge and ability to exchange US currency into any denomination
5. Effectively communicate with staff, regional and/or corporate offices
6. Ability to work a minimum of five days a week and to be on call as needed
7. Ability to travel from center to center (some overnight travel may be required)
Apply with ACE Cash Express today. Interested applicants can apply online today. It should only take a few minutes. Don't procrastinate your hiring process, get the compensation and benefits you've been waiting for right now.
Brief description and history of ACE Cash Express, Inc.
ACE Cash Express, Inc. is a leading retailer of financial services, including short-term, check cashing and bill payment services and prepaid debit cards and the largest owner and operator of stores in the United States consumer loans and the second largest owner and operator of consumer loan stores in the short term in the U.S. checks. From May 2010, ACE had a network of over 1,700 stores in 37 states and Washington D.C., consisting of a combination of company-owned stores and franchised stores. ACE focuses on serving consumers who seek an alternative to traditional banking in order to gain access to more convenient financial services.
Founded in 1968, it is a group of payment loan centers across the U.S., offering a wide range of services to its customers. Its main purpose is to offer loans of up to one thousand U.S. Dollars to eligible customers, and title loans of up to $ 2,500. They resolve account problems, help with paying bills online and make it simpler to use debit cards. To perform this monumental effort ACE Cash Express has about 1,700 convenient locations throughout the United States.
Payday loan stores like ACE Cash Express are always looking for trusted employees. ACE Cash Express locations across the country are looking for workers who are 18 years or older to join their team. In general, work history is not necessary to start a career as one of ACE's service associates.
A warning emitted by ACE Cash Express about possible fraudulent employment offers
ACE has learned about a job offer employment scam for work from home in which the fraudster claims to be associated with ACE. This employment scam has appeared on several job-searching websites and newspapers in Pittsburgh and other locations. If you are sent what looks like an ACE check or cash deposit with instructions to wire funds to another person, this is a fraud attempt, and the check is forged. If you deposit the check, you will be responsible for the amount of the check and charges or fees resulting from the return of the forged check.