The London School of Economics and Political Science (LSE)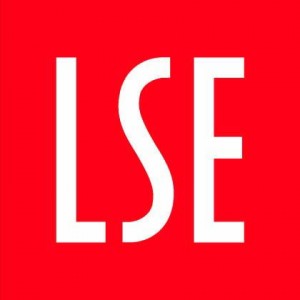 The London School of Economics and Political Science was founded in 1895 with the idea of improving the life of the society. Today the school still offers research and teaching that is relevant and global. LSE is one of the leading social science universities recognized worldwide. It was set up to improve society by giving it the knowledge to understand the causes of things.
Located in the heart of London, LSE brings together communities around the world by means of formal academic partnerships and advisory work with international organizations and governments.
Research
The institution is a center where students take part in advance research. It's been ranked as one of the best world leading research center by UK Research Assessment Exercise in 2008. Aside that, the individual courses tought like law, economics, European studies and social policy were also rated as one of the best in the nation. LSE departments are also ranked in the top 5 in UK and the school continues to improve on research excellence to stay ahead of the competition.
The London School currently has 16 research centers some of which are large and deal with many different disciplines while other are smaller with modest resources. Most of the funding coming to those research centers come from industry, research councils, commerce and charitable organizations.
LSE's Research Lab brings together students interested in economics, finances and social studies from all over the world. It is a huge lab that is made of a Centre for Economic Performance, a Centre for Analysis of Social Exclusion, Suntory and Toyota International Centres for Economics and Related Disciplines and the Financial Markets Group.
Teaching
Students can choose between the wide range of undergraduate and postgraduate courses the school has to offer. Teaching takes place either in academic departments or interdisciplinary institutes. The courses are designed in partnership with higher education institutions that are international recognized.
There is also a language center offering degree option to those who want to improve on their liguinstic skills.
Undergraduate studies range from courses within the fields of art to subjects related to mathematics. Some courses may have a professional link like law while other have vocational openings. Whatever the course a student chooses, the training he will go through is to develop his intellectual view of social related questions.
Students and Staff
The student body of the London School is a cosmopolitan one. People from 145 countries come to LSE to further their knowledge and over time the establishment has grown an influential network of over 100,000 alumni spread around 190 countries.
As of the year 2011-12 there were 9,300 full-time students with 700 being part-time and around 2/3 of that number came from outside UK. These students are assisted by 1,600 full-time staff and 1,300 working part-time with 45% of them being immigrants. They are at the forefront of their disciplines and their services have been requested for by public bodies and government. Their views are in most cases seconded by national and international organizations.
It is quite frequent to find LSE academics in the news sharing their thoughts about major issues of the day in relation to financial crisis, the climate change or the Middle East. The school trains their students to master their fields to the point where they become the kind of experts that media televisions are fighting to have on their show. If you are dreaming of becoming a world renowned political analyst and economist, this is the school to go for.