University College London (UCL) London's Global University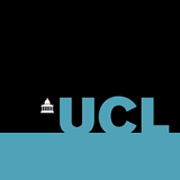 University College London is the leading university is London offering its 25,000 students multidisciplinary courses to pursue. The institution has 8,000 staff members committed to assist the students in engaging with the major issues of the current world we live in. With the different courses that students can take in the university, one can refer to this establishment as a true academic powerhouse.
UCL has been classified among the world's top universities. Each year the institution attracts students from over 150 different countries in the world and foreign students make about two thirds of the population attending the establishment.
This is the university that first welcomed women students on the same terms as men. It was also the first that received students of a different race, class and religion. Actually the very purpose for which this university was opened was to create equal opportunities for students that were of a different culture.
University education
The degree programs offered by UCL open doors for their students to find themselves in world leading research institutions. The degree programs have gone through some reforms that allows students to customize them according to what they really want to learn.
The knowledge shared at UCL is not meant only to be applied in the U.K. but students can rely on it to deal with the challenges that the world is currently into. This is why the institution has an active exchange program that links their students to more than 280 universities outside U.K.. About 20% of the students, as part of the degree program, may spend time abroad to exchange knowledge with other students.
UCL Facilities
The modern, state of the art facilities that the university has to offer are found in the beautiful historic buildings being part of the establishment's estate. There are dedicated libraries with books related to humanities and science. In total one can count about 2 million volumes in the libraries, that is aside the 12,000 subscription journals available.
UCL has made it a point to rely on the latest technologies to disseminate knowledge. That is why it offers the latest scientific and IT facilities, spaceful environment to allow students to learn and many museums and collections. But most of all the involvement of Uk's most prominent professors is what inspires the students to want to study more.
Employment opportunities.
Over time there are more internship opportunities and professional placement offered to students as they finish their respective courses. Aside that UCL has a Career Service that is dedicated to make sure that every student is informed about the different opportunities available at any point in time.
In average a UCL graduate can hope to get around £25,698, that is 20% higher than the national average earner in the UK. But again some student choose to set up their own businesses. In 2011, there were more students from UCL setting up their businesses immediately after graduation than there were from other top 10 universities. UCL is also there to assist students in business training, mentoring and start-up financing.