wikipedia.org
The site wikipedia.org is considered one of the best resources students can access online. This is due to a wealth of information being available at no charge and the fact that the site has strong authorship. It is generally assumed that wikipedia information is unbiased because forum authors will not allow promotional material to be embedded in posts or edits.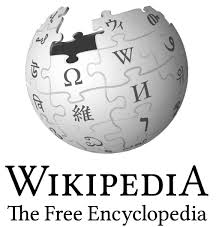 Those studying social media will learn that wikipedia.org can provide a great amount of visitors through it's editorial or resource link section, provided that forum staff feel it is appropriate to approve such links.
Other uses of Wikipedia.org:
Considering the size of the resource, the possibilities are endless really: Weather it is medical definitions, general data, country profiles, city data – anything a learner can imagine, is available on the website. The amazing thing about it is that Wikipedia is written and maintained in more than 100 languages, so users around the world can benefit from it – think English, Spanish, Russian, French? It's all on Wikipedia for you.
Whilst it does not replace authentic course handbooks – and not every bit of information on Wikipedia can be assumed to be correct, it sure provides a great way of accessing free information in an instant fashion.
Here is how you can benefit from Wikipedia: 
1. Pay attention to the sources of information and research them too,
2. Help by improving Wikipedia – you can become an editor too.
3. Respect wikipedia guidelines for submission, in case you add information – it must be true and useful.
Wikipedia.org may well be the largest entity on the web, made up of user generated content through participation. It is the worlds information source, created by the world.
Users who'd like to share their Wikipedia experiences or thoughts with us, please get in touch.